Managed IT Services In Los Angeles & Southern California
Managed IT Service delivers exceptional user and customer experience.
Our team will make sure your IT infrastructure is secure, up-to-date and working so you can focus on running your business.
We Create Fully Connected Systems So You Can Focus On Your Business
MANAGED IT SERVICES LOS ANGELES
Today's technologies can be complex. You can make decisions that rarely solve your entire needs and may cause more problems in the end.
MaaS allows us to manage your IT needs, while you manage your business. We develop a flexible IT solution so cost-effective and enterprise goals are accomplished.
MaaS allows us to take full use of the solution we develop to tackle IT issues more quickly and effectively with minimal if any impact on your business. Uptime is important to you – and that's our priority.
Get Started Why do businesses need Managed IT Services? 
As a business owner, you spend a lot of time thinking about how to improve your company's bottom line. You might even think about how to reduce costs by outsourcing some of your IT needs. Yet, there are several reasons why you should consider hiring a managed IT services provider instead of doing it yourself.
We use technology every day without even thinking about it. From email to social media, smartphones to tablets, computers to printers, and more, technology has become an integral part of our lives. It's also becoming more complex. 
As a result, managing your own IT Network infrastructure can be overwhelming. That's where we come in. We provide top-quality IT services in the Los Angeles area. Our managed IT services will ensure that your business stays productive while saving you money.
We offer remote Managed IT services and Virtualization services among others. 
Run your business, not your technology
Improve your operations and reduce expenses
Evolve your systems instead of working harder
40 years of IT consulting experience to help
Review requirements for a comprehensive solution
Discover how our IT MANAGED SERVICES in the Los Angeles area can help you. Talk to us today by getting a Free Quote!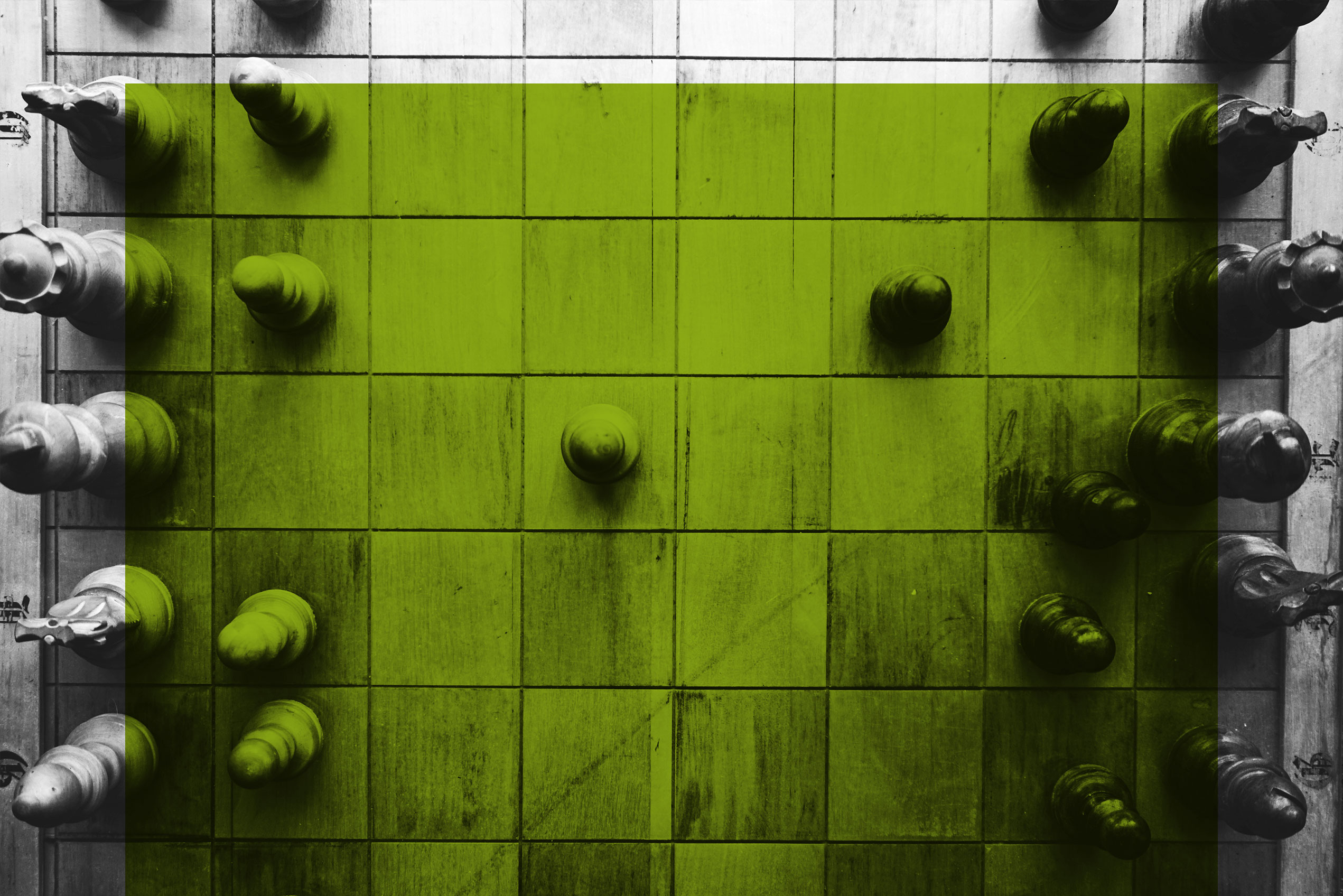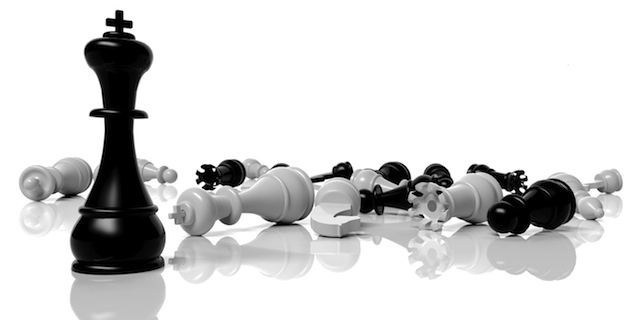 Competitive Advantages of IT Consulting as a Service
There are many benefits to using a managed IT company.
You can focus on your business instead of managing your IT infrastructure
Receive expert advice and guidance when it comes to choosing the right technology for your business.
Team of experts with the tools that can help resolve issues on time.
Save money because you will not have to pay for equipment, software, and other IT expenses.
Enjoy peace of mind knowing your data is secure and protected with seamless IT support for your business.
How Managed IT Services Can Help Clients?
IT managed services providers help clients succeed by providing a variety of benefits.
Provide cost savings because they eliminate the need for employees to perform tasks that are not part of their job description.
Improve productivity because they free up employees' time to focus on more productive activities.
Ensure that business operations run smoothly because they keep systems running efficiently.
Protect against cyberattacks because they monitor and maintain computer networks.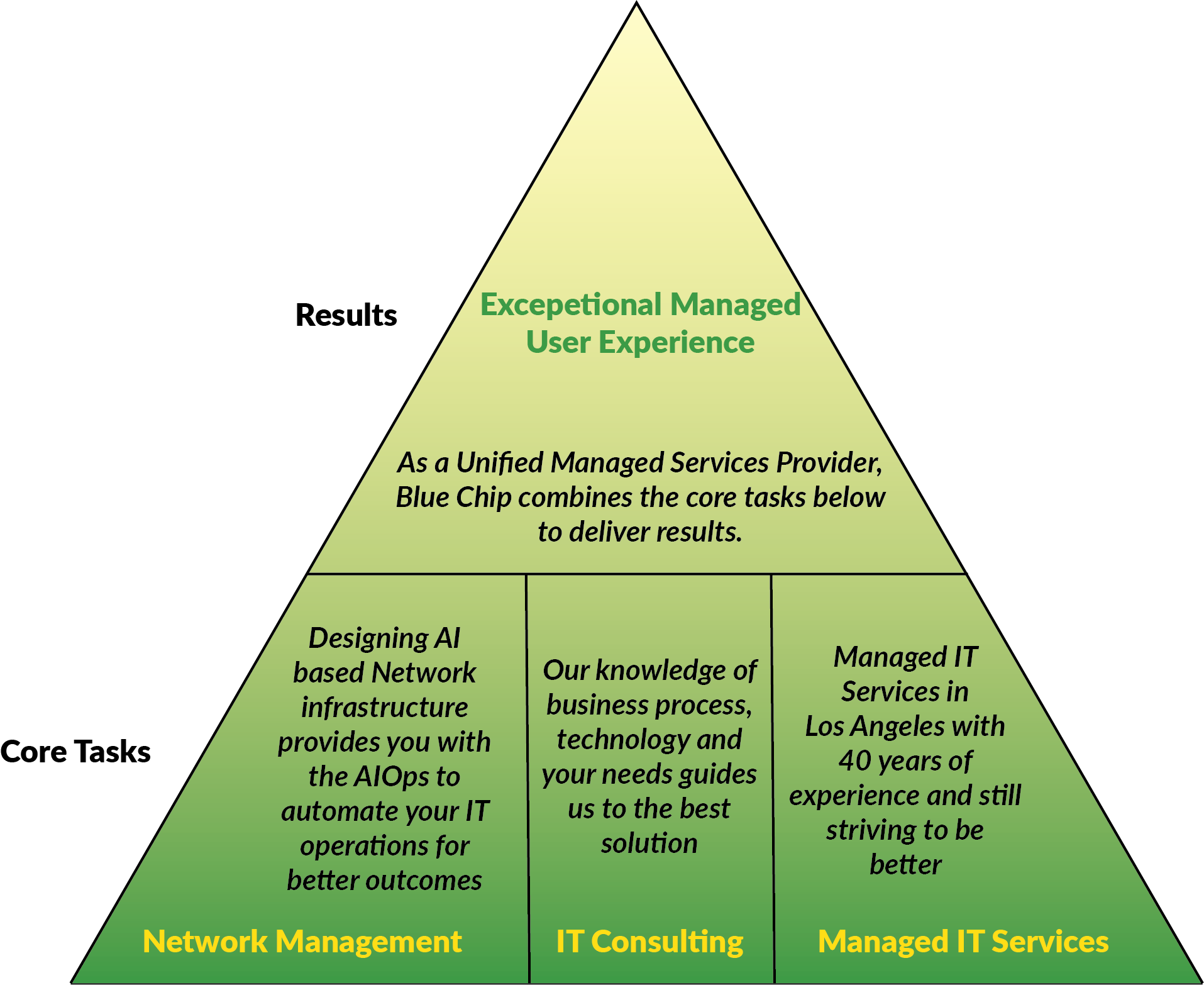 Blue Chip as Los Angeles MSP will be there before, during, and after the sale to make sure our Managed IT Services provide the ultimate user experience.