Modern IT Solutions to Help Your Business Succeed
Blue Chip designs and implements successful IT Blueprints for the challenges of today and tomorrow.

Blue Chip can provide a better Network Experience to your users and your customers. With Juniper Mist AI architecture and our services you can work on your product delivery while we take care of the delivery mechanism.

Your applications hosting can be setup strategically. Can we send document imaging to the cloud at night to reduce scarce bandwidth needs during the day? Where does the software reside and where are you employees, customers and vendors located all play into these decisions.

Management is more than fixing a problematic PC. Blue Chip will provide suggestions to improve your process through technology and more suitable applications to solve your business objectives. Let us help you review and analyze the best solutions to grow your business.
Together With Your Team We Create a Long Term Technology Business Strategy
Blue Chip Computer Systems dives in to learn your business process in order to provide your Company the technology and services to grow your business.
Get Started We're light years ahead of what we had before, and Juniper made it easy. The network is at the core of our business.  Working with our local businesses, accessing applications and making phone calls wouldn't be possible without a bulletproof network.
Desert Pipe & Supply has worked with Blue Chip for over 20 years. During COVID-19, Blue Chip developed secure remote environments for our key employees and bulletproof defenses against phishing and malware. In ten years our total server down time is no more than just a few hours. Blue Chip let's us focus on our business , not our Information Technology.
Blue Chip enabled my staff to work from home over night. The infrastructure was in place when COVID-19 hit. I have also been able to work from my vacation home and enjoy it while handling all my work remotely.
I have been successfully working with Blue Chip for over 5 years to support our school's technology infrastructure.  When our Juniper switch went down from a neighborhood brownout, Blue Chip responded by sending over a pre-configured switch to drop in its place.  What would have taken most companies days to solve, Blue Chip was on site in a few hours to bring our students back on the network.  I appreciated the quick response and out of the box thinking to get my school back up and running.
Blue Chip has provided better voice and data services while cutting those costs by a 1/3.
Turning IT Challenges Into Opportunities - Together
Join us for a lunch and learn at the beautiful outdoor Penmar Restaurant in Venice.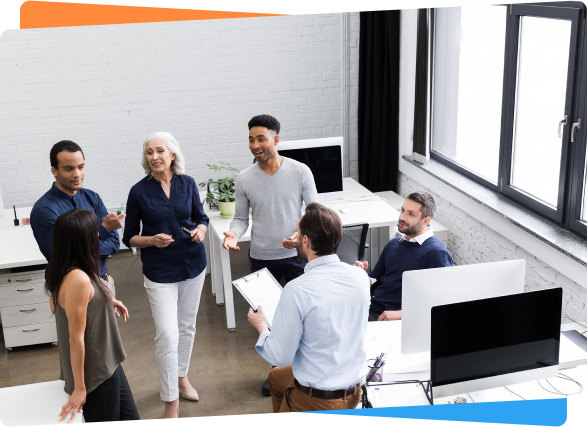 Recent Messages from Blue Chip
What a great journey with Juniper and Mist AI learning from brilliant people and customers how AI elevates customer experience. Customers benefit now and the future is mind blowing. Come join our event in Venice, CA to learn more about Turning IT Challenges Into...
read more
Juniper Networks is proud to be recognized in the 2022 Gartner® Magic Quadrant™ for Indoor Location Services. Gartner has positioned Juniper as a Leader and furthest in Completeness of Vision. We believe that our focus on customer experience has led to Juniper's...
read more
Office
2554 Lincoln Blvd. #232
Venice, CA 90291